RISO SOUP: MISPRINT

The Publication

Throughout 2022, artists involved in the project created new work after an extended period of isolation and hiatus. This publication is a collection of the work, along with just as many 'misprint' pages. Our artists considered the following themes:
misprints, mistakes, serendipity, growth, progress, metamorphosis, variations, and change.
The pages of the book naturally evolved, morphed, and grew as they were overprinted, paired, swapped, or torn apart during the process. This created the hybrid artworks, our 'misprint' pages. As you read the book, you see the original designs, and then their misprint.
(read on for more)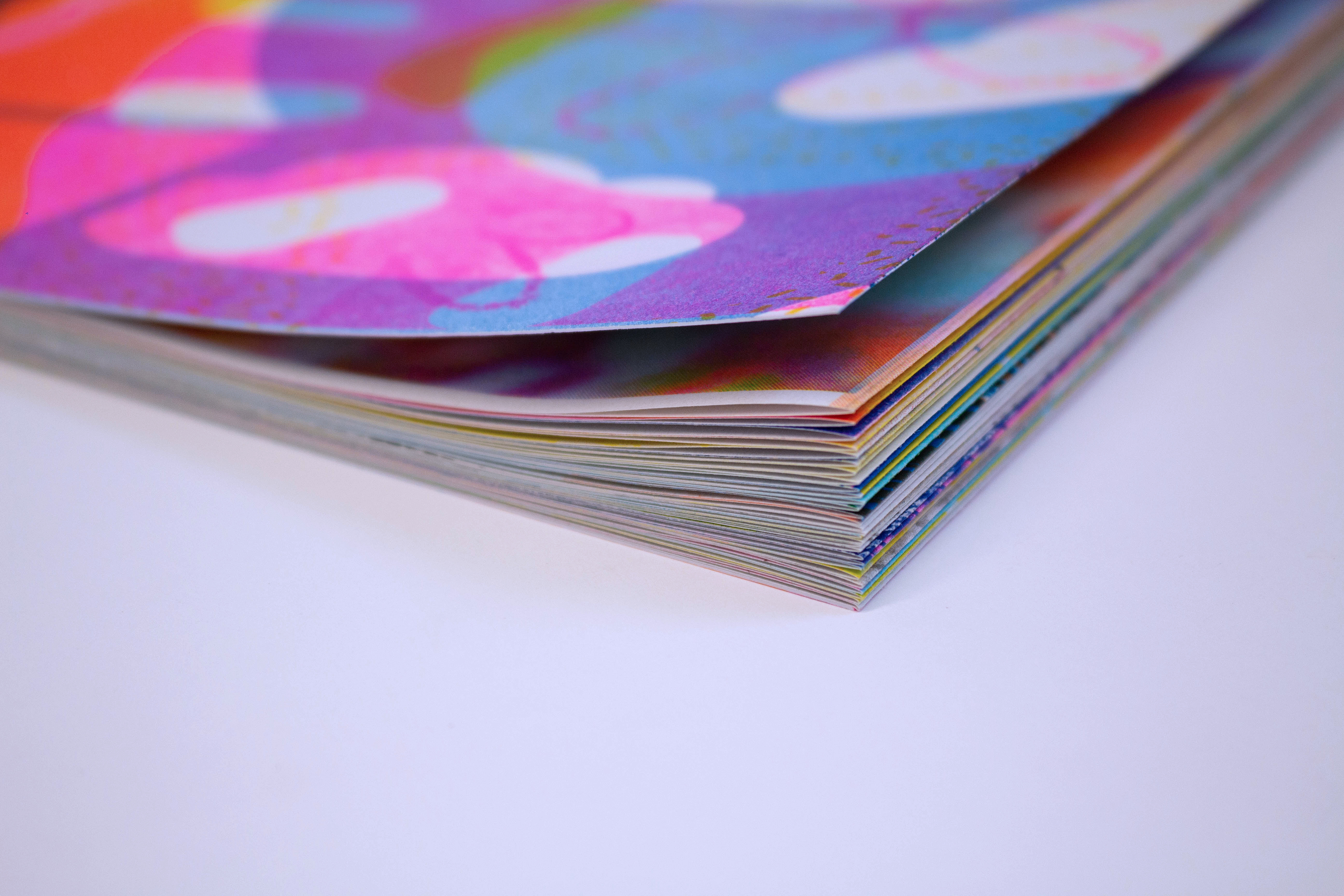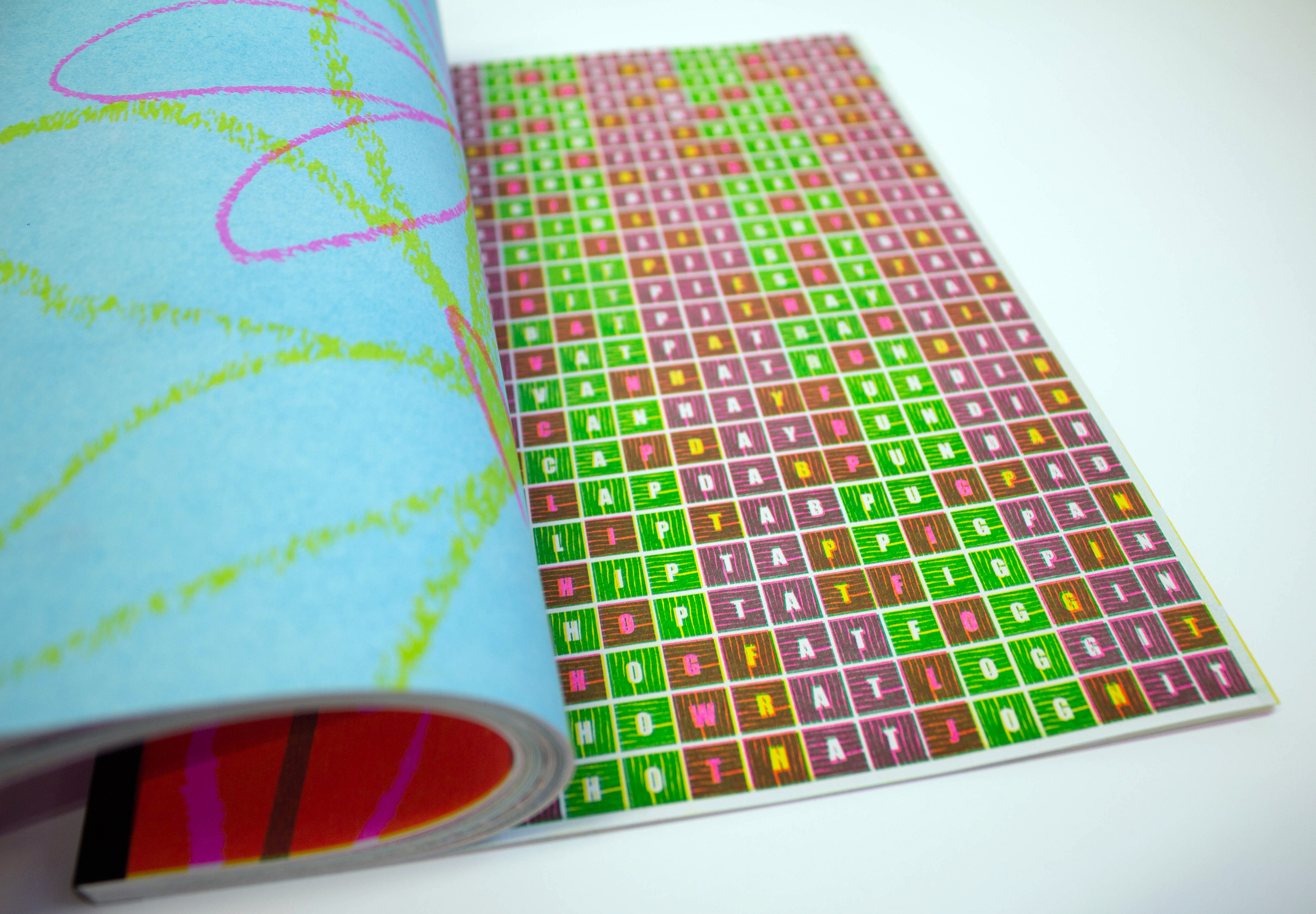 The Show

For the book launch at IMPACT 12 Printmaking Conference in Bristol UWE, we had a huge wall space to work with. We installed all the misprints here, creating a wall of colour. Submitted images were installed opposite, just like in the publication.
About Riso Soup

Riso Soup
is a sister project of
Dundee Print Collective
, specialising in Risograph printing projects. Working with DPC and Dundee Contemporary Arts
Print Studio,
Riso Soup
have made 11 Riso publications and print projects since 2014, spanning a wide variety of subjects and styles. The eclectic 'soup' of members is ever evolving, often including students and artists new to printmaking - Risograph is a great entry point. They attend zine fairs around the UK and Europe, distributing members zines, and have also worked with artists to create co-editioned works. During the pandemic,
Riso Soup
ran two online open call projects called
Pick 'n Mix,
where 2 colour print submissions were produced in small editions and sent back to their creators by post, along with a selection of the other artists work, in the spirit of a socially distanced 'zine swap'. Misprint evolved from these projects.